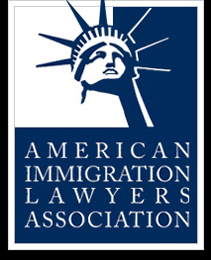 Baton Rouge, LA–Catholic Charities of the Diocese of Baton Rouge (CCDBR) was recognized nationally for its work with immigrants as the recipient of the 2018 Midsouth Pro Bono Champion Award by the American Immigration Lawyers Association (AILA).
AILA praised the agency for "tirelessly fulfilling its mission of 'welcoming the stranger' for decades."  With a staff comprised of immigration attorneys, paralegals, and Department of Justice Accredited Representatives, CCDBR provides pro bono and low cost legal representation to individuals with immigration legal needs, and also works within the State's two primary immigration detention facilities to educate detainees on their rights.
"We are grateful that AILA recognizes the work we've been doing to protect one of the most vulnerable groups of people in our community.  Our Gospel mission is even more relevant today with the federal government's policy of separating children from their families," said David C. Aguillard, Executive Director of CCDBR.
Aguillard stated that while the Catholic Church has long recognized the need for enforcement of lawful immigration policies, the separation of families fails to recognize the fundamental truth that we are one family in God's eyes.  He joined the U.S. Conference of Catholic Bishops in condemning the practice. "This is not how one nation under God responds.  In fact it is contrary to the Gospel. We are called to welcome those in need, not tear apart their families."
With the expansion of immigration enforcement policies, Aguillard anticipates an increased demand for immigration legal services, and seeks to grow the Immigration Legal Services Division by hiring another bilingual immigration attorney to add to its award-winning staff. The job notice can be found here.
CCDBR recently secured a grant from the Kellogg Foundation to partner with Southern University Law Center to establish the Southern University Immigration Law Clinic for Inclusivity and Racial Healing. The Clinic is set to launch in September and will provide opportunities for law students at an HBC to gain hands-on experience in immigration law and work with individuals from other cultures to forge cross-cultural relationships.
AILA is the national association of more than 15,000 attorneys and law professors who practice and teach immigration law. AILA's mission is to promote justice, advocate for fair and reasonable immigration law and policy, advance the quality of immigration and nationality law and practice, and enhance the professional development of its members. Up to two Pro Bono Awards per chapter are given out each year to attorneys who consistently exceed AILA's pro bono goals, and who tirelessly work to promote pro bono service and to further AILA's mission.