CCDBR has launched a pilot food program to provide food to underserved residents throughout the Diocese. In partnership with the Greater Baton Rouge Food Bank, Faith-Full Mobile Pantry provides 30-pound boxes of food to those who register and are approved by the United States Department of Agriculture. Pantry distribution sites are currently in East Baton Rouge, Albany and St. James.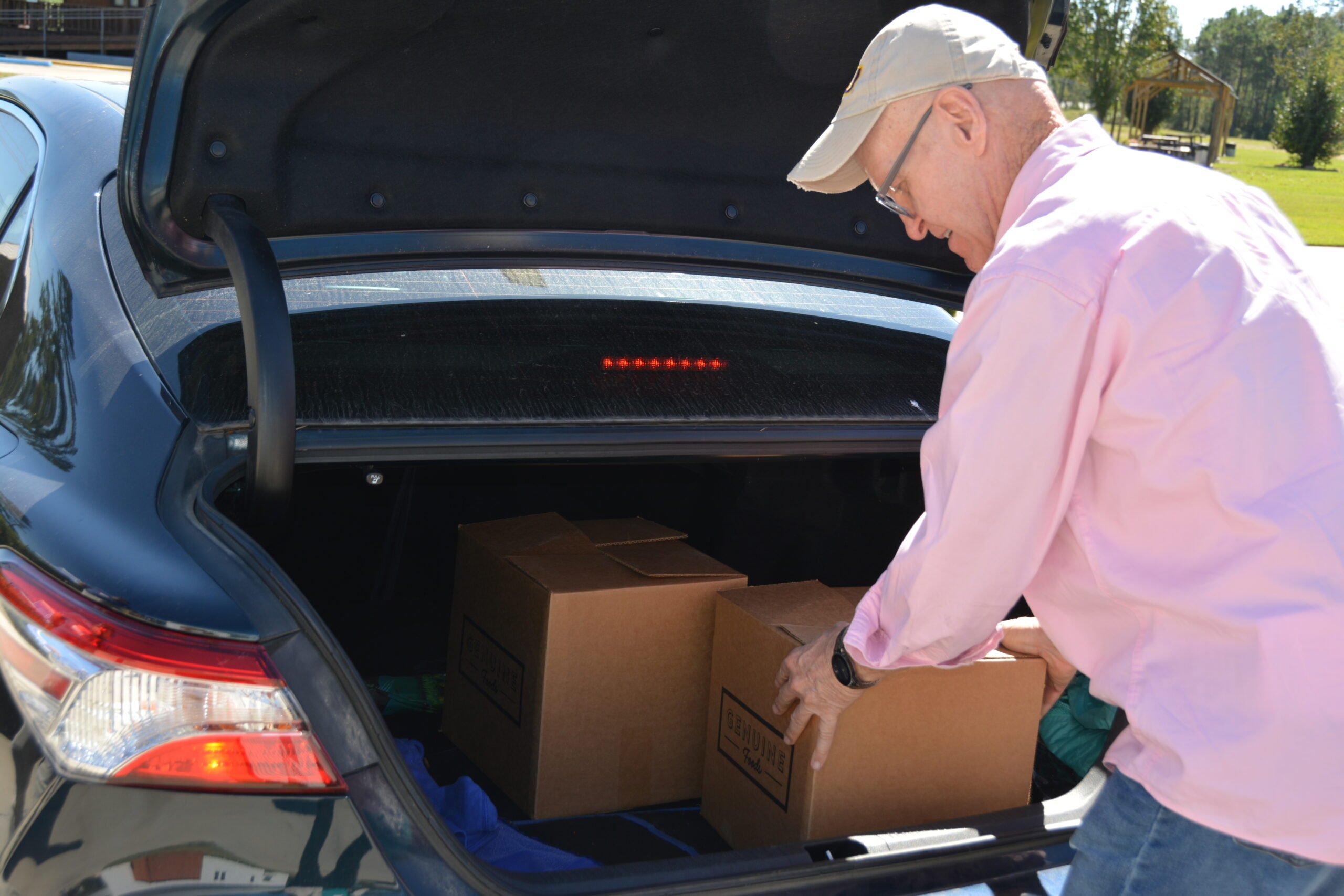 To be eligible, three guidelines must be followed: proof of identity, proof of residence, and statement of income. Here's what you need to bring and how the program will work:
Proof of residence can be a utility bill, lease, or letter from a landlord.
Photo I.D.s must be issued by a public agency and can include, for example, a school I.D.
All members of a household can qualify and their names must be completed on the application.
Applicants will have to verbally state their total household income to determine eligibility.
Eligibility will be determined at the time of registration.
Each eligible individual will receive non-perishable food items that will vary for each distribution.
Homeless individuals can also qualify.
Qualified individuals can send an alternate to pick up food, but the alternate must be named at the time of application.
On distribution day, each eligible recipient or alternate will have to present an I.D. and sign to acknowledge receipt.
At each distribution, registration for new clients will be offered. Registration is required once per year.
Volunteer Information
We need help breaking down pallets of food at CCDBR (1900 S. Acadian Thruway, Baton Rouge, LA). Please note that students are invited to volunteer, but must be at least 12 years old.
"We are focusing on the rural areas because that is where the food deserts are," Spruell said. "It's a living witness from the churches that they get involved, and it's part of their mission and ours too."