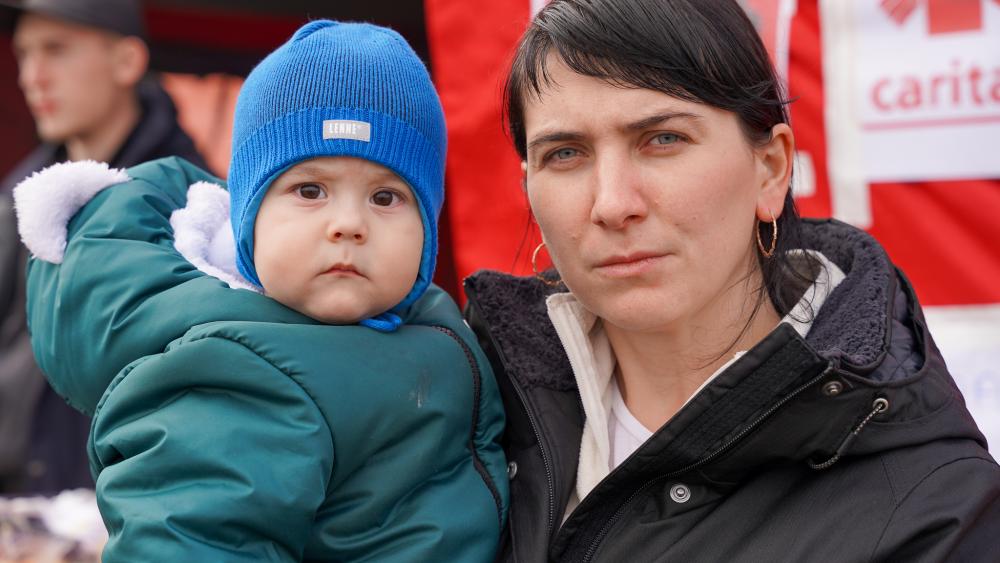 March 25, 2022
Despite President Biden's announcement that the U.S. will accept 100,000 Ukrainian refugees, we don't yet know if or when we'll be asked to welcome Ukrainians here in the Diocese of Baton Rouge. But the details indicate the numbers might be minimal, if any at all under the recent announcement.
The current national cap of 125,000 refugees previously set for fiscal year 2022 is not being raised. Thus the administration has said the announcement represents a long term commitment rather than sudden admissions such as with the Afghans.
President Biden said there would be a "focus on reuniting families." The Baton Rouge area seems near the bottom of cities in the U.S. with Ukrainians. One online database estimates there are 300 Ukrainians in the Diocese of Baton Rouge, which ranks us about 9,500 of 10,000 cities.
Of course, all of the above may change; we'll continue to update social media and our website as we get additional useful information.  We continue to direct people to support the refugee crisis through donations to Catholic Relief Services.
March 14, 2022
The worldwide empathy and sorrow for Ukrainians has been felt here in our Diocese as well. Closely following the Afghanistan refugee crisis when our community generously supported Afghans who resettled in Baton Rouge, many people in our diocese have asked if there is a similar effort underway for Ukrainians. The short answer is no, but that may change as the situation is fluid. Here's what we know as of March 14, 2022.
The U.S. Department of State has notified us there are currently no official efforts to move Ukrainian children and families out of Europe. The Ukrainian government prefers to shelter refugees close to their home country and is taking steps to ensure their safety in Europe. (However, individual Ukrainians with connections in other countries may relocate on their own initiative.)
The Biden administration has granted some Ukrainians already in the U.S. extensions on their visas through a program called TPS, Temporary Protected Status. It is estimated approximately 30,000 Ukrainians in the U.S. will apply for this designation.
Catholic Charities of the Diocese of Baton Rouge can assist eligible Ukrainians in our community submit their applications for TPS.
Catholic Relief Services is organizing support on behalf of the U.S. Catholic Church. More information on how you can help is on their website here.
If this information changes, we will update our website and social media. As always, the open hearts and generosity of the community in Baton Rouge is a witness to your faith and understanding of the Gospel tradition of caring for the homeless, hungry, and disaster-stricken … whether our own neighbors or brothers and sisters in Christ overseas.