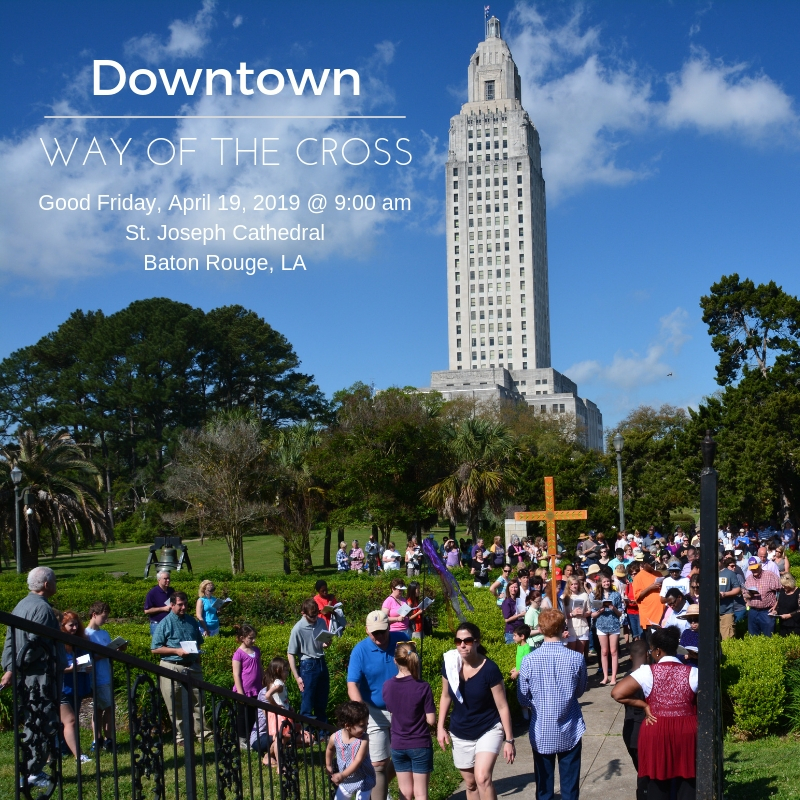 Catholic Charities Diocese of Baton Rouge, St. Vincent de Paul and St. Joseph Cathedral will host their annual Downtown Way of the Cross Good Friday, April 19 from 9 a.m. to 10:30 a.m. The procession begins at St. Joseph Cathedral, travels a 14-station route throughout the State Capitol grounds, returning to the steps of the Cathedral.
This year, community advocates, church leaders, and representatives from local nonprofits will lead the crowd through the capitol grounds, stopping at each station to read the mysteries of Christ and reflect upon them as they relate to our world today through the suffering of the poor, illiterate, sick, imprisoned and unborn.  More than 300 people of all faiths are expected to attend.
For any questions about the event, please call Catholic Charities  at 225-336-8700.