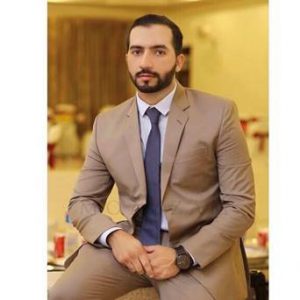 My name is Daniyal Saeed. I become passionate about immigration law while interning for a non-profit in my fourth year at the University of California, Santa Cruz. I really enjoyed helping people in need of guidance with their complex immigration processes. Currently, I am a law student at the Sothern University Law Center. I completed my first of law school and decided to intern for the Immigration Legal Services department (ILS) at Catholic Charities Diocese of Baton Rouge (CCDBR).
I have been interning for almost two months now and it has been a knowledgeable, hands-on, and productive experience. The ILS staff is very professional, knowledgeable, and helpful. I had some basic knowledge about immigration law but with the help from staff and doing research, I have been able to expand my knowledge about immigration extensively and continue to do so. In these two months, I had opportunities to assists the staff with the Legal Orientation Program and Know Your Rights presentations at various detention centers. I have also worked on pending asylum cases and have been able to interview potential clients.
Overall, I have really enjoyed Interning for the ILS department. Particularly, I have really liked the hands-on experience I have been exposed to whether it is doing research for a case that would be included in the trial brief, conducting an interview with a potential client, or translating Know Your Rights presentation from English to Punjabi, Hindi or Urdu to detained personnel. I believe, the experience and knowledge the ILS department has allowed me to gain, by exposing me to various aspects of immigration, is priceless. I am glad I chose to intern at CCDBR.